Innovative high-protein meat snacks AMMI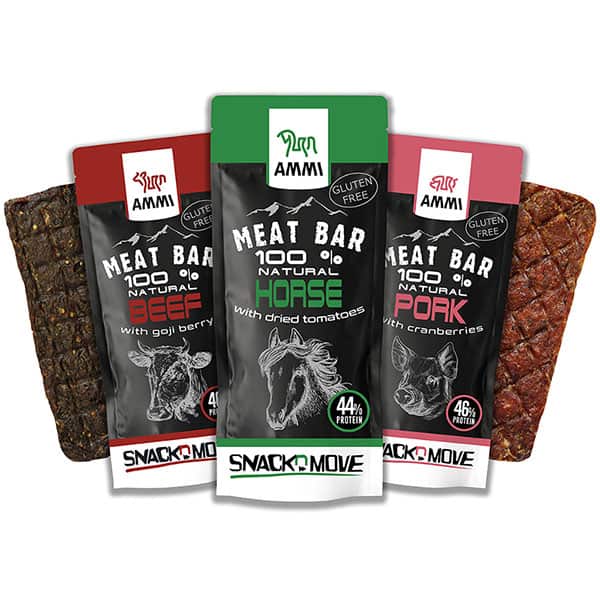 Eating on the go can also be good for us when it's made up of natural products that contain wholesome nutrients. With their high protein content, AMMI products are the perfect snack. Our body needs a serious dose of protein every day for all our organs to function properly. Protein provides us with energy, participates in building muscle mass, improves brain function, boosts metabolism, and helps fight excess weight.
Health comes first, so let's count them down: All AMMI products are made from high quality ingredients, with full control of the production process. In AMMI MEAT BARS we use natural supplements rich in antioxidants, vitamins, and minerals, which not only enhance the useful qualities of the product but also add a unique taste! High in protein! Low in carbohydrates and sugar and in some of the products WITHOUT carbohydrates and sugar! All AMMI products are gluten-free! KETO product – AMMI Porky Poprind is a great meal, suitable for people who follow a high-protein and low-carbohydrate diet. AMMI products do not contain artificial colors and flavors!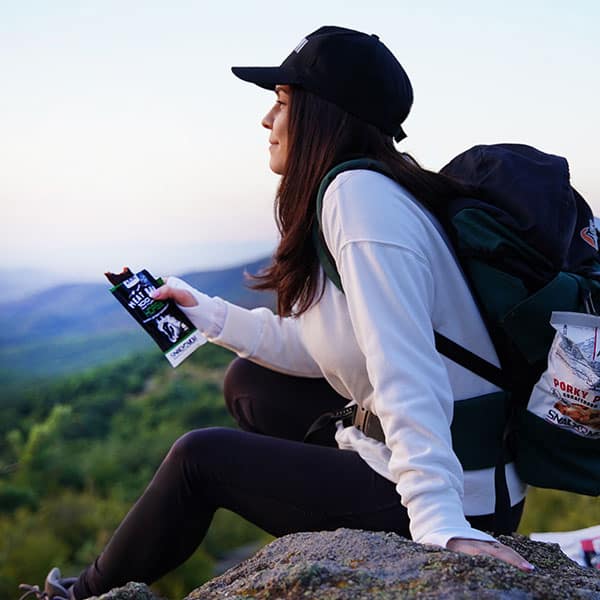 When you are on your way, add AMMI to your luggage. With its high quality packaging it is well protected and suitable for storage in almost any weather conditions, it can be opened easily and won't slow you down on your way to your favorite place. Don't ever stop!
Look around you! You can find us in the supermarket, at the gas station, in the small grocery store and at your local gym. Whenever you need a quick snack that will satisfy your hunger, give you a strong boost of energy, and delight you with its unique taste, get AMMI!
Before I tried AMMI's protein meat bars, I had no idea that the combination of meat with dried fruit could taste so good, and porky poprind is a must-try!
AMMI is literal salvation for me, when I feel like eating something, in front of the TV, in the office, or on the go. The restrictions imposed on me by the KETO diet I follow leave me with very limited choices when it comes to eating out. I am happy that thanks to you, I am able to find a tasty, healthy snack that I can eat without any regret.
My opinion of the products is that they definitely stand out from the rest of the products on the market. They are different, they are very tasty, with quite interesting flavors, they make you unable to stop eating them, especially the porky poprind, but they are healthy and that is not a problem. They are also very filling and convenient to take anywhere. Ever since I started working out more, I definitely need more protein in my diet and that's why I still buy them. It happens to everyone sometimes when one is in a hurry with tasks and doesn't have time to eat, so this is another occasion where AMMI saves the day.
Often during a walk, AMMI products find a place in my bag. Delicious and healthy at the same time!
The core philosophy of the AMMI brand is continuous development, striving for innovation, and technological progress in the production…
AMMI challenges you to be active even during the holiday! Share a post, story, or video on your Facebook…
The international ultramarathon "Tryavna Ultra" 2022, held for the seventh year in a row in the heart of Stara…