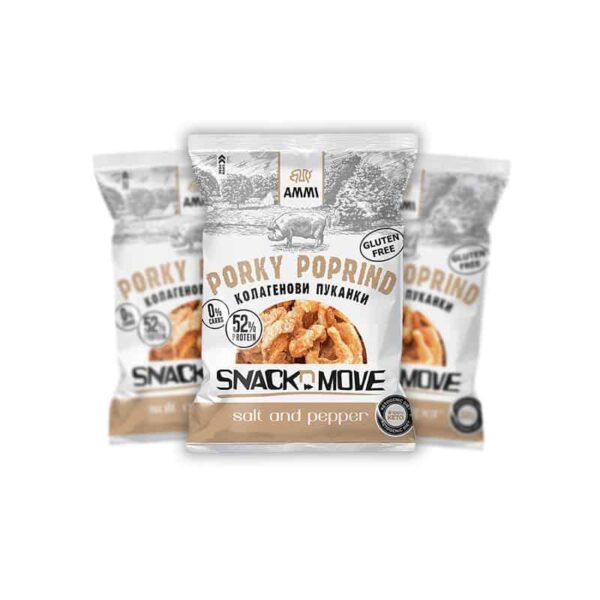 AMMI Porky Poprind – Salt and Pepper 30g
1.95 лв.
Product description: Classic, mildly spicy taste, making the perfect combination with your favorite beer or as addition to culinary products such as salads, instead of breadcrumbs and more.
AMMI Porky Poprind is made from high-quality natural raw materials with full control of the production process. They are high in protein up to 52%. Porky Poprind Salt and Pepper are gluten, carbohydrates and sugar free product, perfect for a KETO diet.
Ingredients: pork rind /EU origin/, vegetable oil, black pepper, sea salt