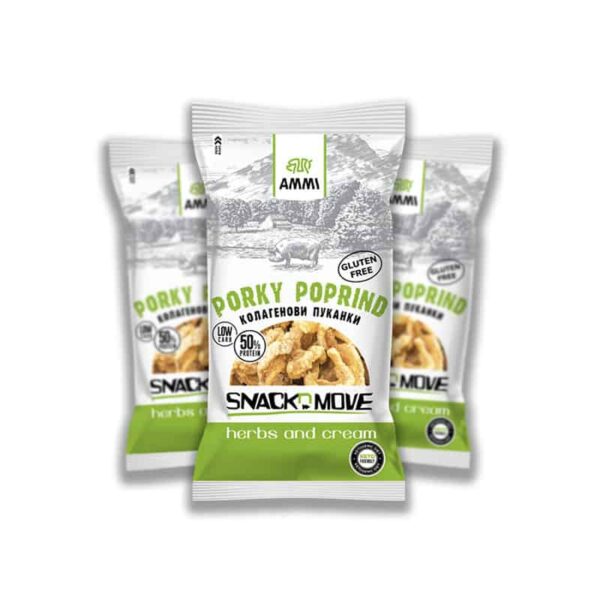 AMMI Porky Poprind – Herbs and Cream 50 gr.
2.95 лв.
Product description: Fresh and rich taste of cream flavored with parsley, wild onion and garlic.
AMMI Porky Poprind is made from high-quality natural raw materials with full control of the production process. The protein content in the form of collagen is 50%. Porky Poprind BBQ is low in carbohydrates, gluten and sugar free.
Ingredients: pork rind /EU origin/, vegetable oil, salt, whey powder*, cream powder*, cheese powder*, mix of natural spices
*contains LACTOSE