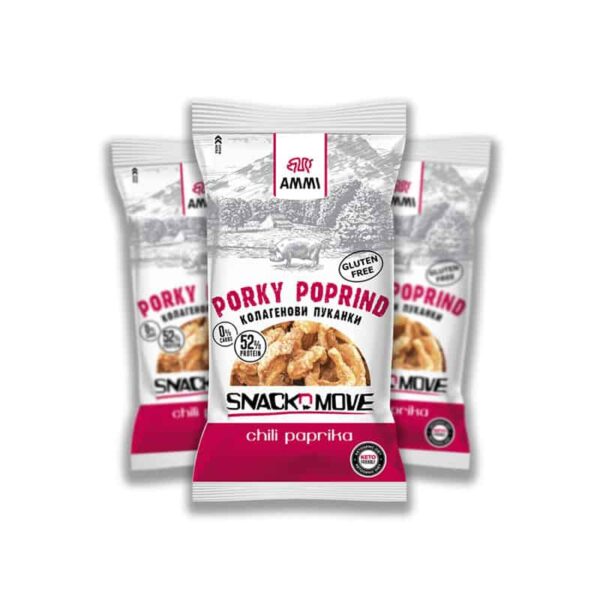 AMMI Porky Poprind – Chili Paprika 50 gr.
2.95 лв.
Product description: Herbal mix with chili, combined with cayenne pepper, that leaves a pleasantly spicy aftertaste.
AMMI Porky Poprind is made from high-quality natural raw materials with full control of the production process. They are high in protein up to 52%. Barbeque-flavored collagen popcorn is low-carb, gluten-free, and sugar-free.
Ingredients: pork rind /EU origin/, vegetable oil, mix of natural spices, sea salt