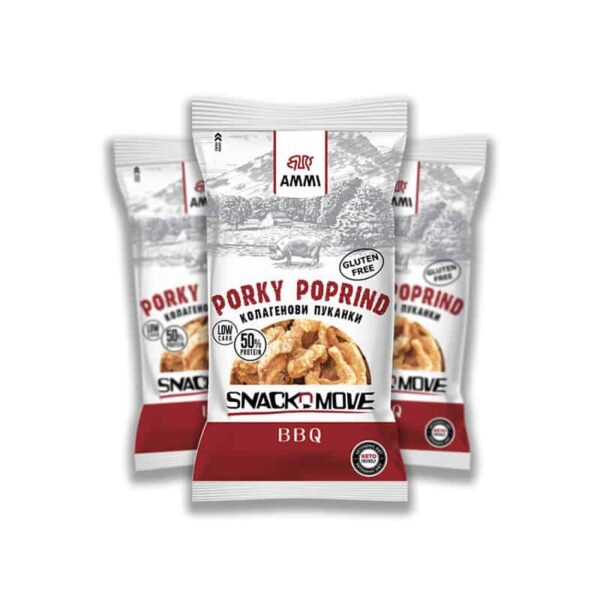 AMMI Porky Poprind – BBQ 50 gr.
Product description: American barbecue flavor with a mix of tomatoes, kelp, onions and coriander, with a delicate sweetness and smoky note.
AMMI Porky Poprind is made from high-quality natural raw materials with full control of the production process.
The protein content in the form of collagen is 50%. Porky Poprind BBQ is low in carbohydrates, gluten and sugar free.
Ingredients: pork rind /EU origin/, vegetable oil, salt, mix of natural spices