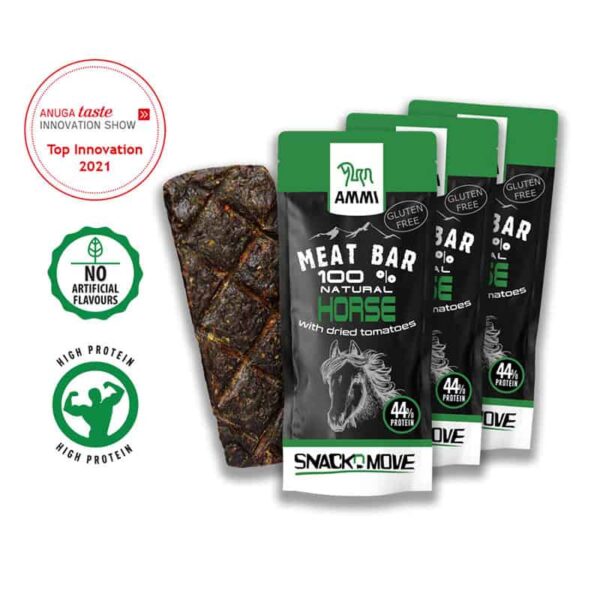 AMMI Horse Meat Bar with Dried Tomatoes
3.90 лв.
Product description: AMMI protein bar made of high – quality HORSE, mixed with dried tomatoes and natural spices.
Contains 17.6 g of natural animal protein. The taste of the meat bar is balanced with a slight hint of pepper, and dried tomatoes add a characteristic density.
AMMI Horse Meat Bar was awarded at the world food industry exhibition ANUGA for an INNOVATIVE PRODUCT of 2021 at the ANUGA Taste Innovation Show.
Ingredients: 87% horse meat /EU origin/, dried tomatoes, mix of natural spices, salt.