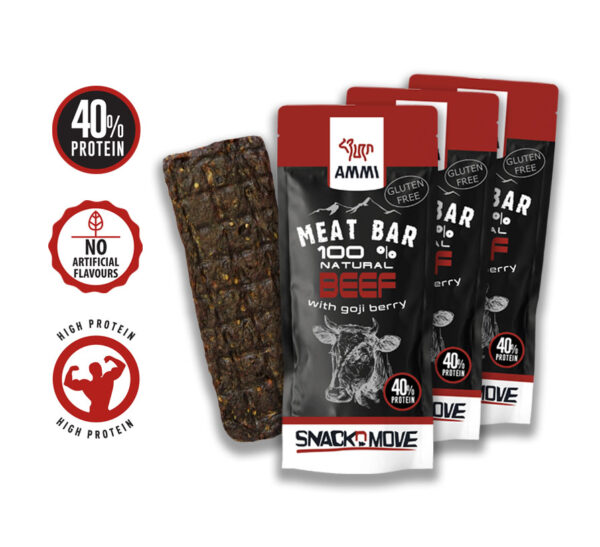 AMMI Beef Meat Bar with Goji Berry
3.90 лв.
Product description: Protein bar AMMI made of high – quality BEEF mixed with goji berry and natural spices.
Contains 16 g. of protein and is rich in minerals and antioxidants, thanks to the super food goji berry. The taste is a balance between sweet and salty, which makes beef protein bar AMMI the perfect snack for your dynamic way of life.
Ingredients: 80% beef meat /EU origin/, goji berry, mix of natural spices, salt.